Transform your business with artificial intelligence
Experienced in developing AI and Machine Learning solutions to solve business problems

Trusted by individual clients, companies and many global hedge funds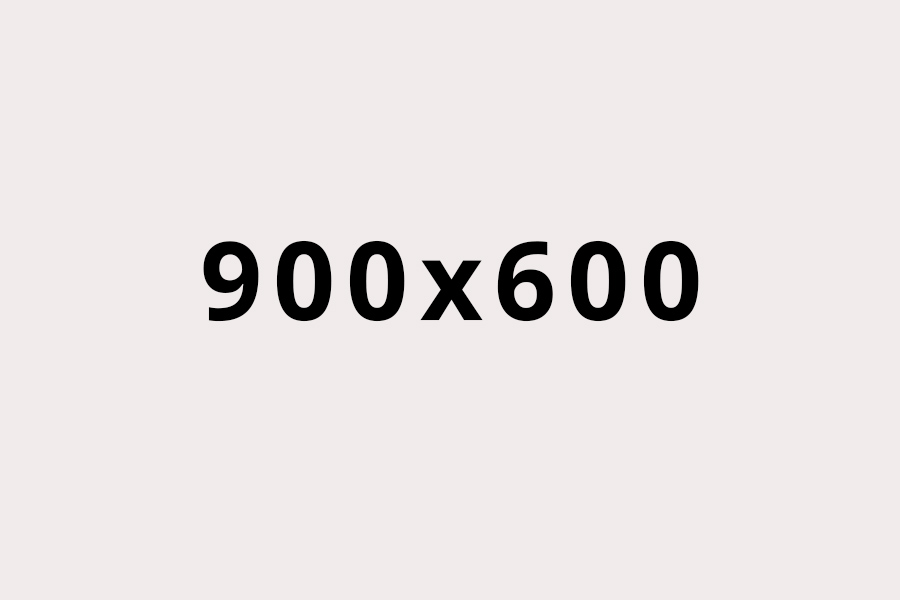 Building
Great Products
We believe in building great products in the areas where we have deep expertise, that interest us and where we envision the future.
See Portfolio of Products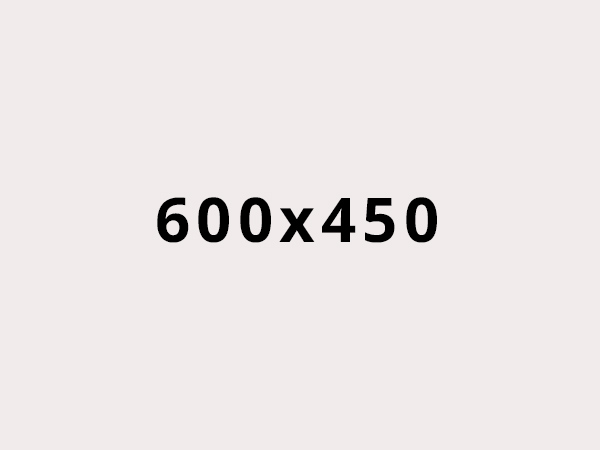 With Advanced Technologies
We are applying deep learning, NLP, machine learning, Big Data frameworks and other technologies to produce outstanding fintech products in areas of robo advisors, stocks and cryptocurrencies analysis, digital assistants, prediction of customer behavior, deep learning analysis of alternative data (satellite images) and other areas.
Learn more about technologies we use
ON IMPORTANCE OF ARTIFICIAL INTELLIGENCE
"A.I. is more important than fire or electricity."
Sundar Pichai, Google CEO
"The world's first trillionaires are going to come from somebody who masters AI and all its derivatives and applies it in ways we never thought of."
"Five years from now there will be a number of S&P 500 CEOs that will wish they'd started thinking earlier about their AI strategy."
Andrew Ng, former Chief Scientist at Baidu Research
RECENT AI, DATA SCIENCE AND MACHINE LEARNING PROJECTS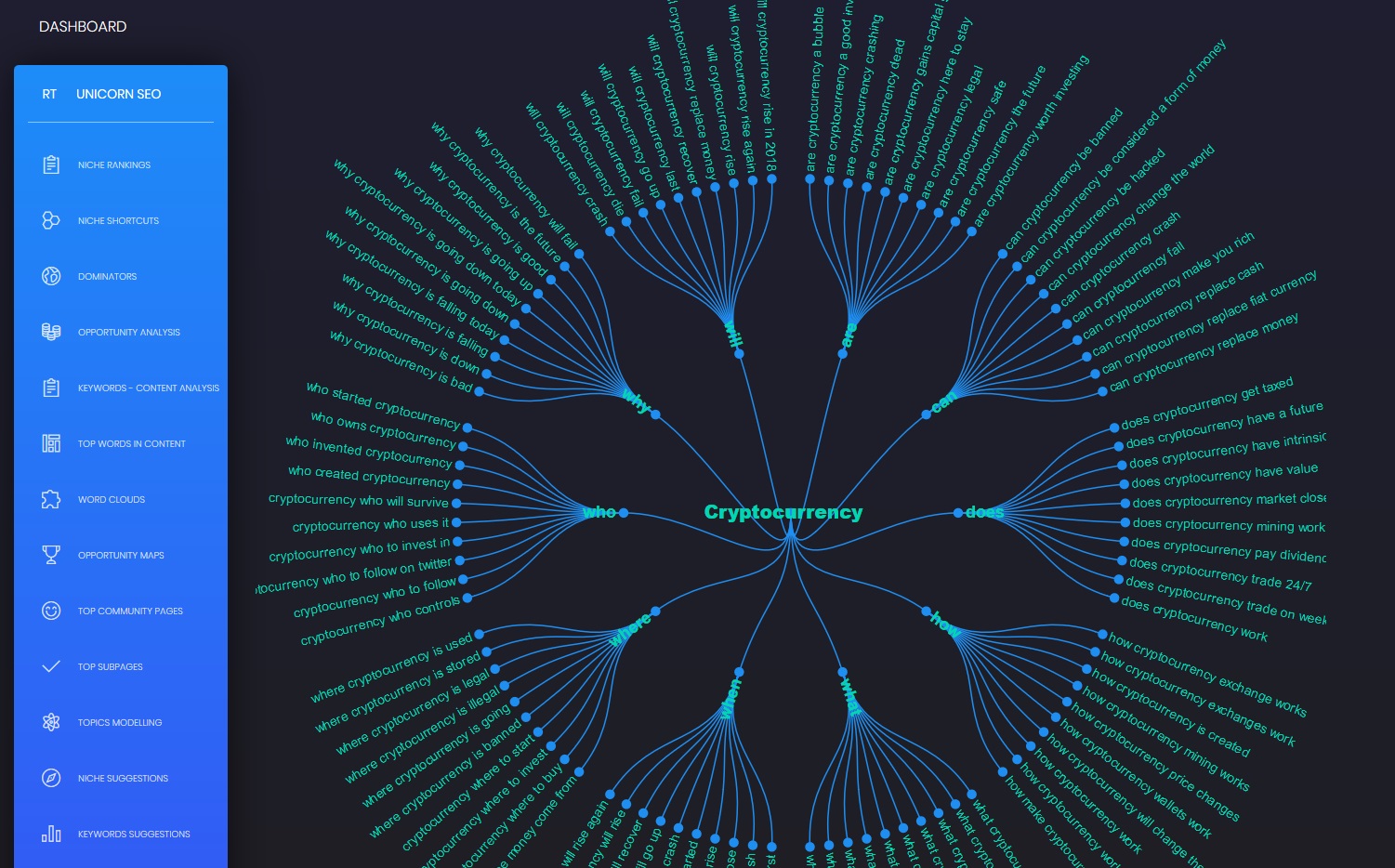 A leading machine learning plaform for Digital Marketing and SEO
+8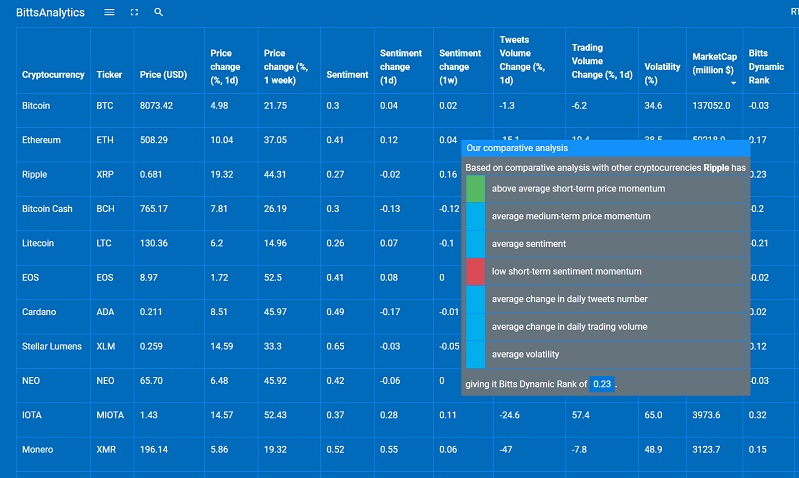 Leading Big Data and AI portal for blockchain assets and stocks, used by global hedge funds and individual clients
+21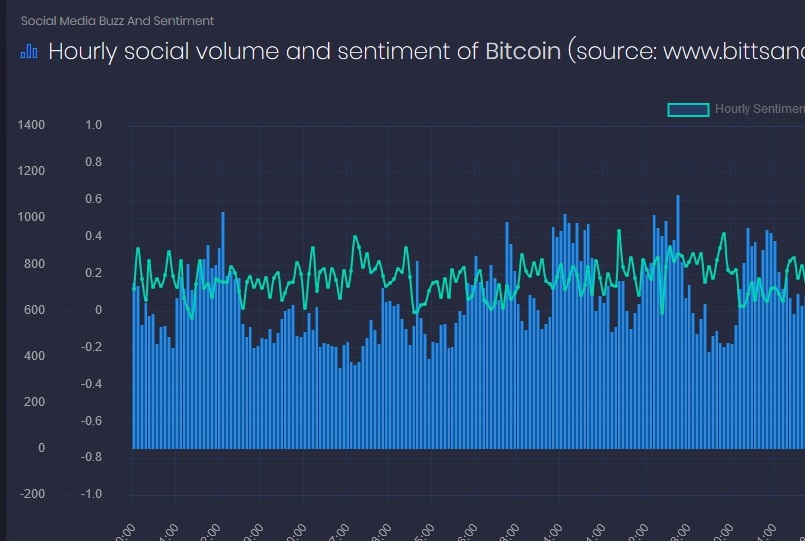 Sentiment Classification with machine learning (SVM) and NLP analysis, applied on millions of social media posts each day or on customer chats, emails (in enterprises)
+8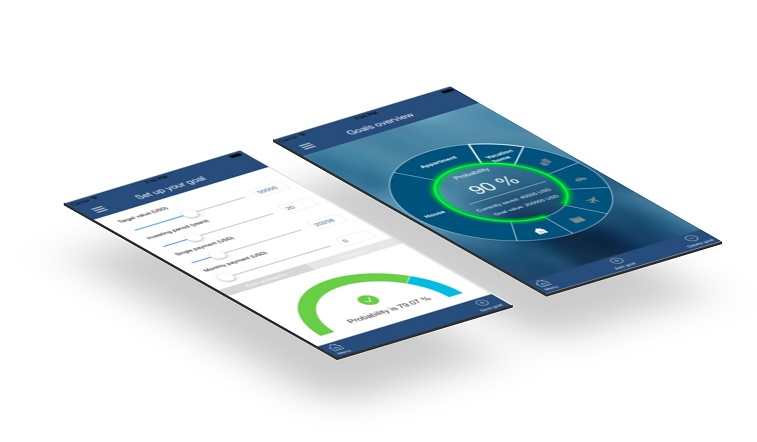 Automated financial advisor for traditional financial securities and for blockchain assets
+21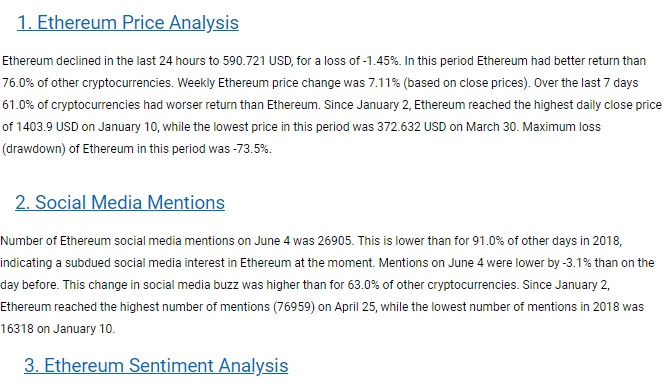 NLG solutions allow you to offer personalization at scale and automated extraction of insights.
+8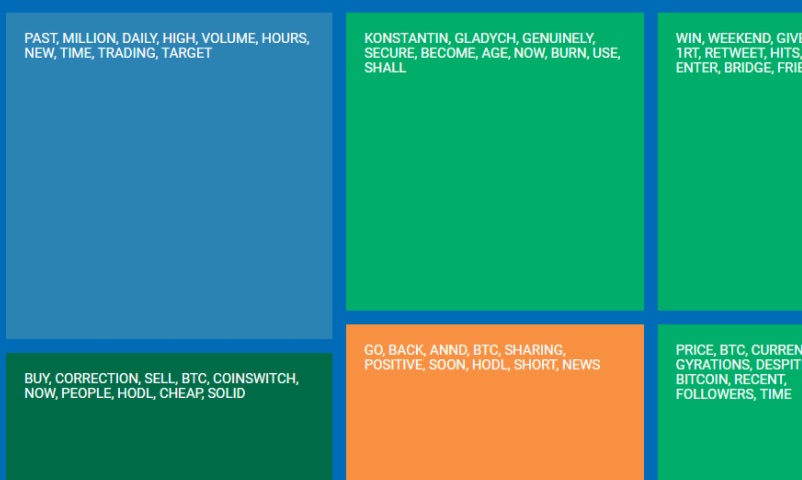 Platform for analysing 10.000s of news per day in terms of sentiment, NLP and other metrics
+13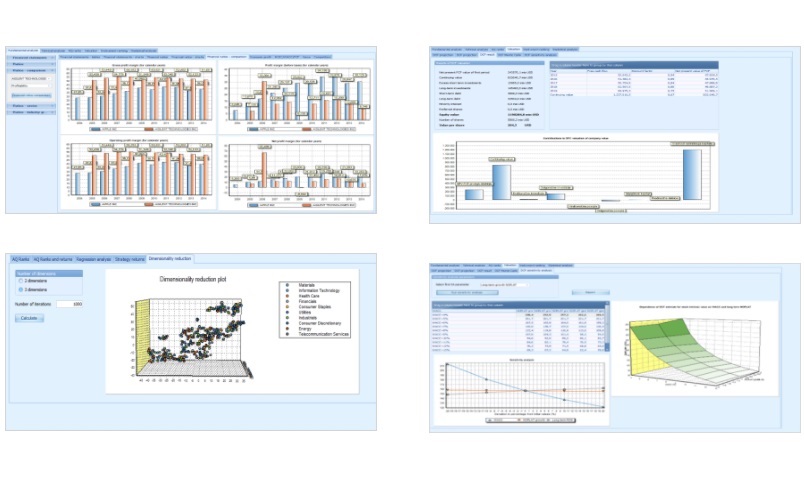 Advanced quantitative platform for stocks analysis, valutation and trading
+21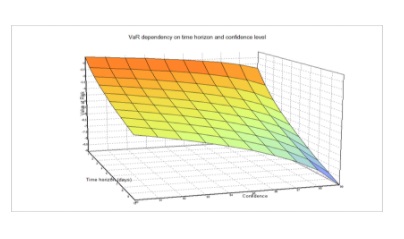 Enterprise Risk Management solution for financial solutions.
+8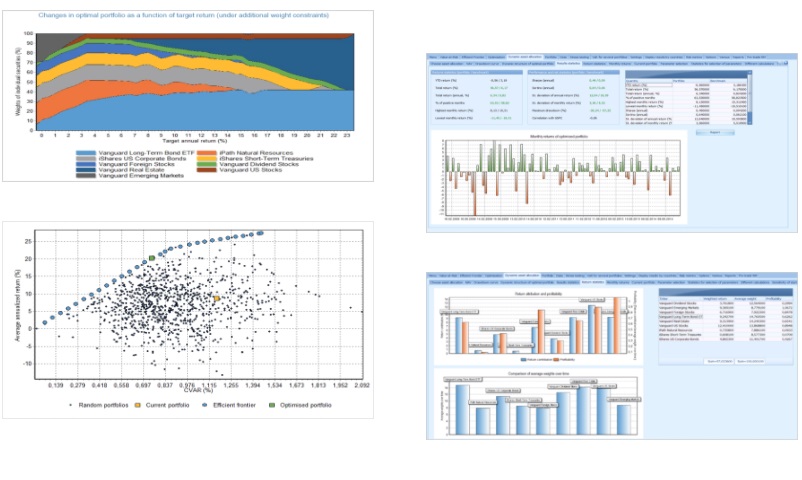 Advanced Portfolio Optimiser based on Mean CVaR and Mean Variance.
+13
OUR PROCESS
We offer end-to-end AI, Machine Learning, Data Science consulting and software solutions. We will take care of your entire project from the initial project research to final deployment to production.
Step 1 - INITIAL EVALUATION
First step is investigating your problem to determine if there is a fit for a machine learning solution. If we confirm this, we will make further exploratory analysis and prepare a roadmap for your project.



Step 2 - EXPLORATION
You may have necessary data ready for training the machine learning models. If this isn't the case, we will collect the needed data for you using online sources (if possible).
Step 3 - PROTOTYPES
Training of the machine learning models to help in predicting business trends, improving ads ROI, improve search rankings and other tasks.
Step 4 - PRODUCT
Launch in production environment with API and web interfaces to serve your business services and needs. We can also host your solution in the cloud.
TESTIMONIALS FOR UNICORNSEO
UnicornSEO is not only a great name but also an innovative suite of new SEO tools that enable you to find the best niches for building content sites. Too often as content site builders we don't do enough research into the size or competitiveness of a niche before we build out the first 50 pages to then find out it's not going to make much money. I found the rankings domination pie charts, in particular domain age really useful in terms of ability to enter a niche with a brand new domain. The ranking analytics area enables you to see data such as the average sentiment polarity of a niche and the top community pages are really useful for link building. "
TESTIMONIALS FOR BITTSANALYTICS
Pedro
Customer
I am really enjoying the platform and I think you are doing some really innovative stuff.
Steven G.
Customer
This is fantastic and absolutely what I was looking for.  I'll be spreading the word as this platform is awesome.
Pete
Customer
I will endorse you guys and let people in my chat as well as my followers know how awesome this platform is! I'm a big fan of how things are going thus far with the project.
Sentiment Classification and NLP Analysis platform
Platform classifies sentiment of millions of social media posts and other texts per day, using machine learning. It uses NLP algorithms (Latent Dirichlet Allocation) to extract main topics discussed in texts. Our platform can be adapted to various needs, we use it for our BittsAnalytics platform for analysis of blockchain assets and stocks. In financial institutions it can be applied to determine topics and sentiment of customer interactions, analysing chats, emails and even phone conversations. For the latter we can provide you with speech recognition solution to transcribe phone conversations in texts. Our sentiment classification and NLP analysis platform provides financial institutions a real-time view of customer interactions in terms of sentiment and topics discussed.
Read more
We are using machine learning to calculate sentiment of millions of social media posts and aggregate sentiment data on hourly and daily basis for individual cryptocurrencies.
Start exploring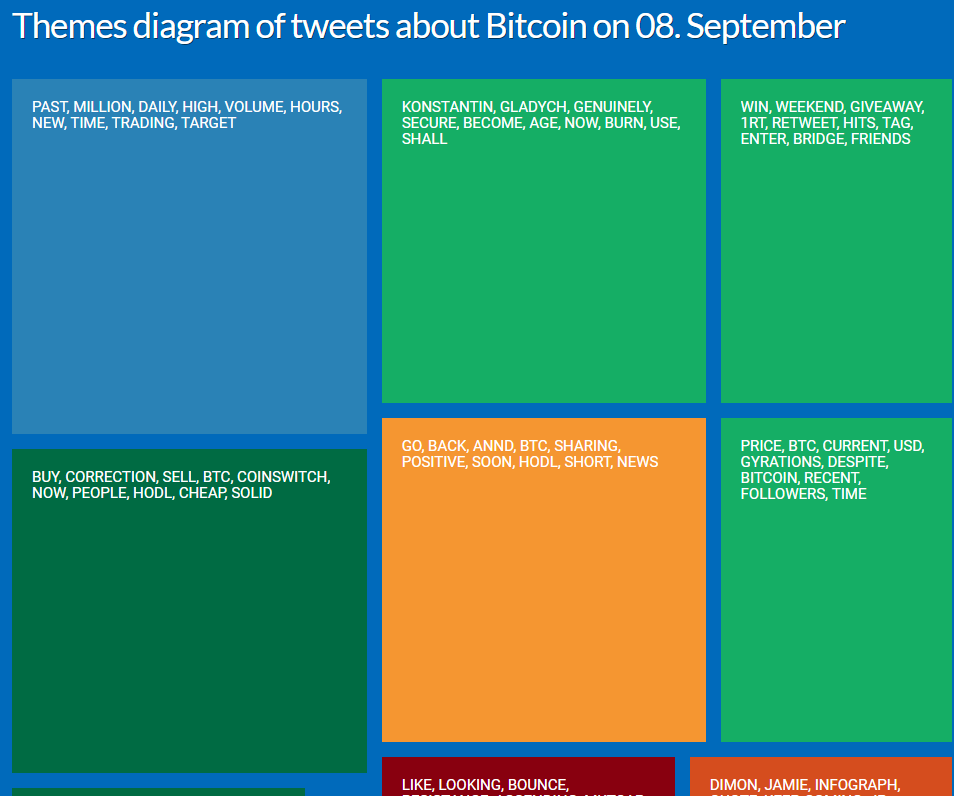 Alpha Wealth Robo Advisor is a platform for automated advisor and investment management, offering portfolio optimisation based on maximum drawdown, active management products such as dynamic asset allocation, financial planning, use of artificial intelligence (deep learning) in determination of optimal dynamic allocation products and use of specialised digital assistants.
Read more
Subscribe Now
150
main Cryptocurrencies
500.000+
Sentiment and other data points generated (per month)


100+ million
combinations of social media posts - securities analysed (per month)
News Analytics
Carefully Customized Libraries
Our platforms scan thousands of RSS and other sources to analyse 10.000s of news per day in terms of sentiment, topics analysis using NLP. They are primarily used for our BittsAnalytics and Stocks Analytics platforms. They can be adapted to custom areas of interest. For business inquiries contact us at [email protected]
Start exploring
Quantamental
Alpha Quantum Quantamental is an innovative solution for financial analysis, valuation and ranking of companies and a backtesting platform for quantitative strategies. Our solution allows clients to conduct financial analysis of companies, including generating sophisticated automated reports and provides versatile discounted cashflow valuation tools. Quantitative strategies can be based on multifactor models, pricing models, rankings, DCF valuations, news analytics models or their combinations.
Read more
Risk Management
Alpha Quantum Risk Management is a risk management solution for a wide variety of companies in financial services industry. Our solution allows clients to conduct risk analysis through different Value at Risk methods, construction of stress test scenarios, support for derivative positions and risk attribution. The features also include limits monitoring, performance measurement, regulatory compliance and powerful reporting capabilities for credit risk, market risk and portfolio analysis.
Read more
Portfolio Optimiser
Alpha Quantum Portfolio Optimiser is a state of the art portfolio optimiser based on Mean CVaR and Mean Variance optimisation. Its features include powerful multiperiod portfolio optimization framework for backtesting and research of strategies, use of deep learning neural nets in backtesting of strategies, cleaned correlation matrix and others.
Read more
Our Contacts
Alpha Quantum d.o.o,
Komenskega 40,
Ljubljana, Slovenia